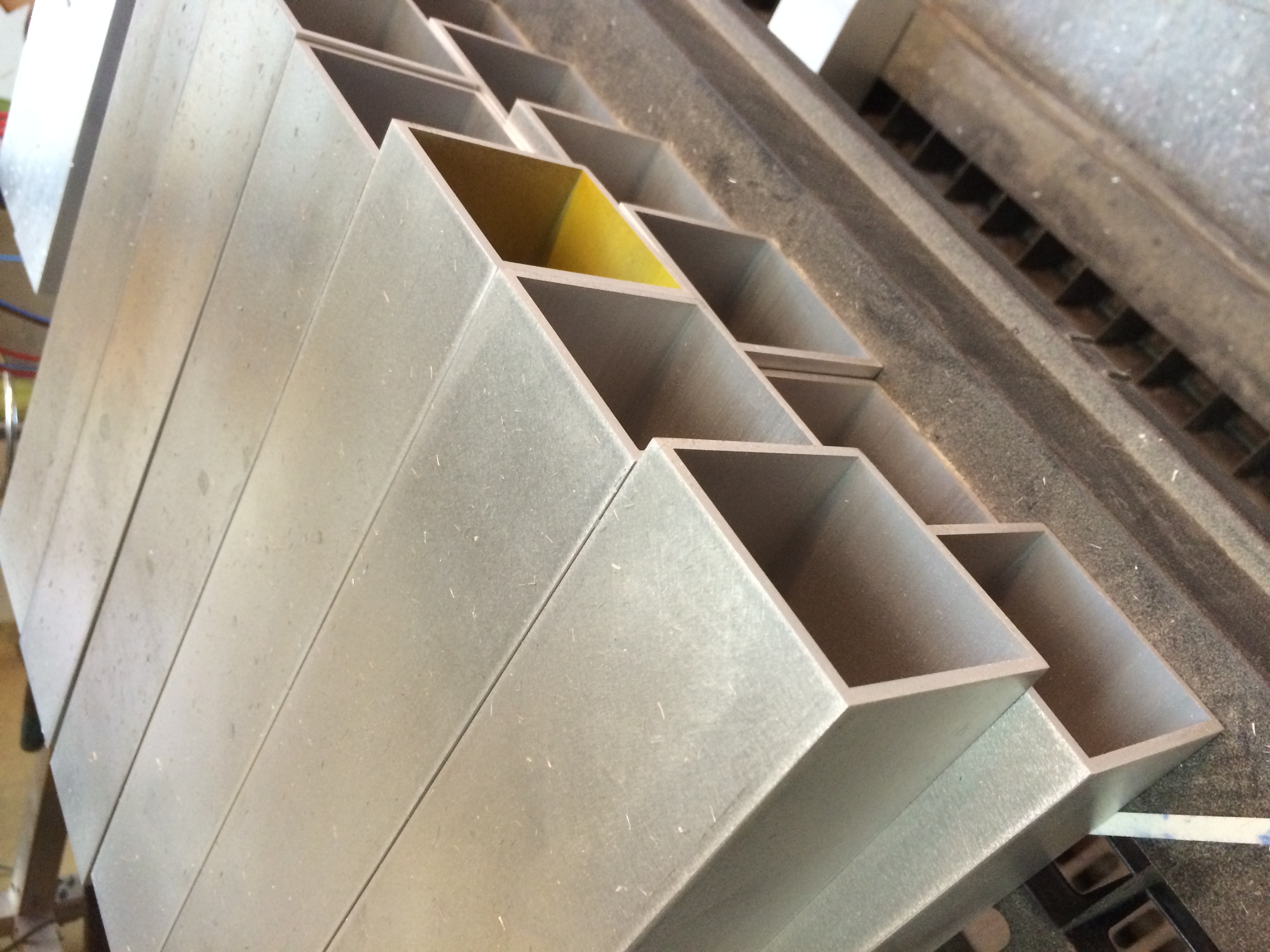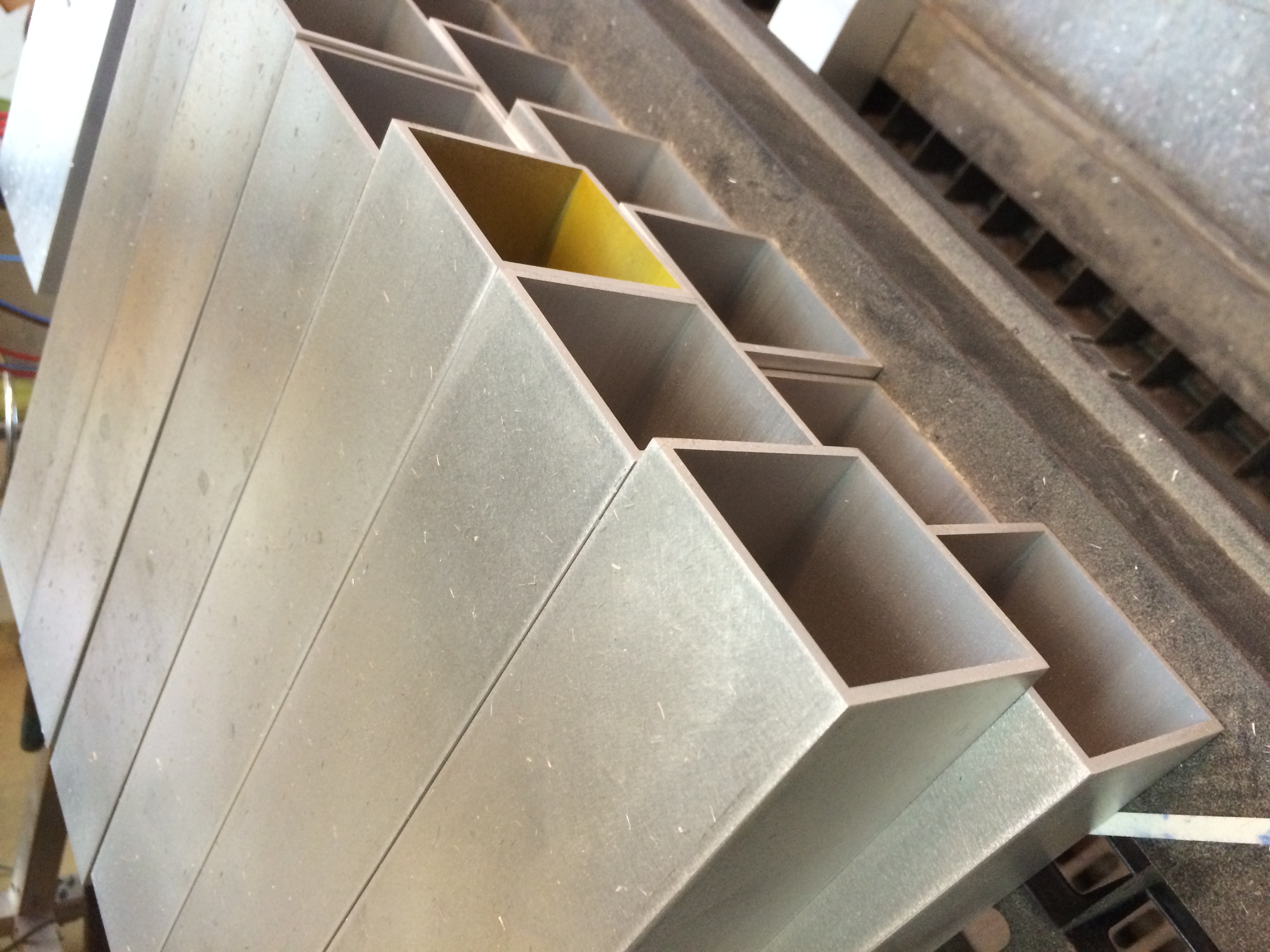 Y2 awards
Materials used – Aluminium.
Finishes – Custom white spray paint and 3 coats of clear gloss.
Other details – Individually cut vinyl decals, screen printed text and thick felt base.
Quantity made – 12 small awards and 1 perpetual.
Client – Hoy Jacobsen & co.
details
Every step in the creation of these awards was done by hand. From the welding and sanding to the many layers of paint and the precise application of individually cut vinyl decals. These unique handcrafted awards are simple yet stunning.